दिल्ली के पिछले 24 घंटे के कोरोनावायरस के आंकड़े जारी कर दिए गए जिसमें कुल मिलाकर 183 नए संक्रमित लोगों का पता चला है और इसके लिए 68967 जांच किए गए हैं. दिल्ली में आज पॉजिटिविटी रेट महज 0.27% रहा है.
दिल्ली में ठीक होने वालों की संख्या 290 रही और 8 लोगों का देहांत भी हुआ है. अभी दिल्ली में आज के आंकड़े के अनुसार 2118 कंटेनमेंट जोन है और 124 कंट्रोल रूम को रिसीव हुए दिल्ली में कुल मिलाकर एक्टिव के 1436 रह गया.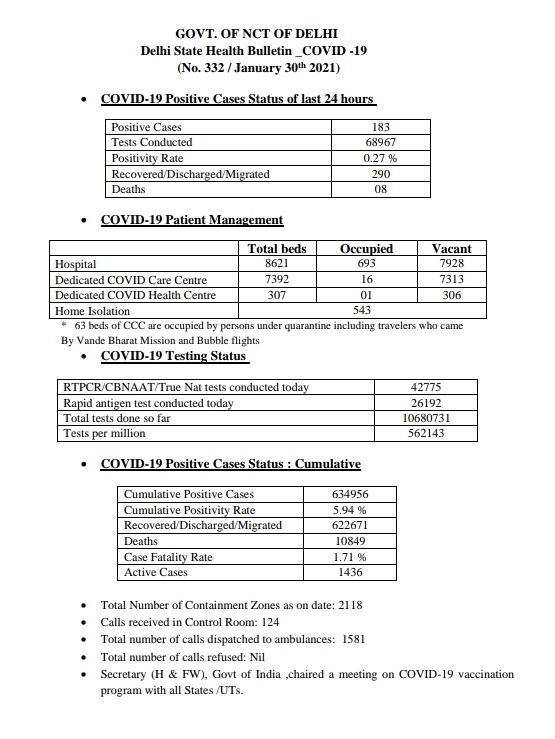 Covid19 Details 30-Jan-2021 DELHI-NCT
183 new cases, 8 deaths and 290 recovered in the last 24 hours; taking the total number of #CoronaVirus cases to 6,34,956 in Delhi. Total 10,849 deaths also confirmed.